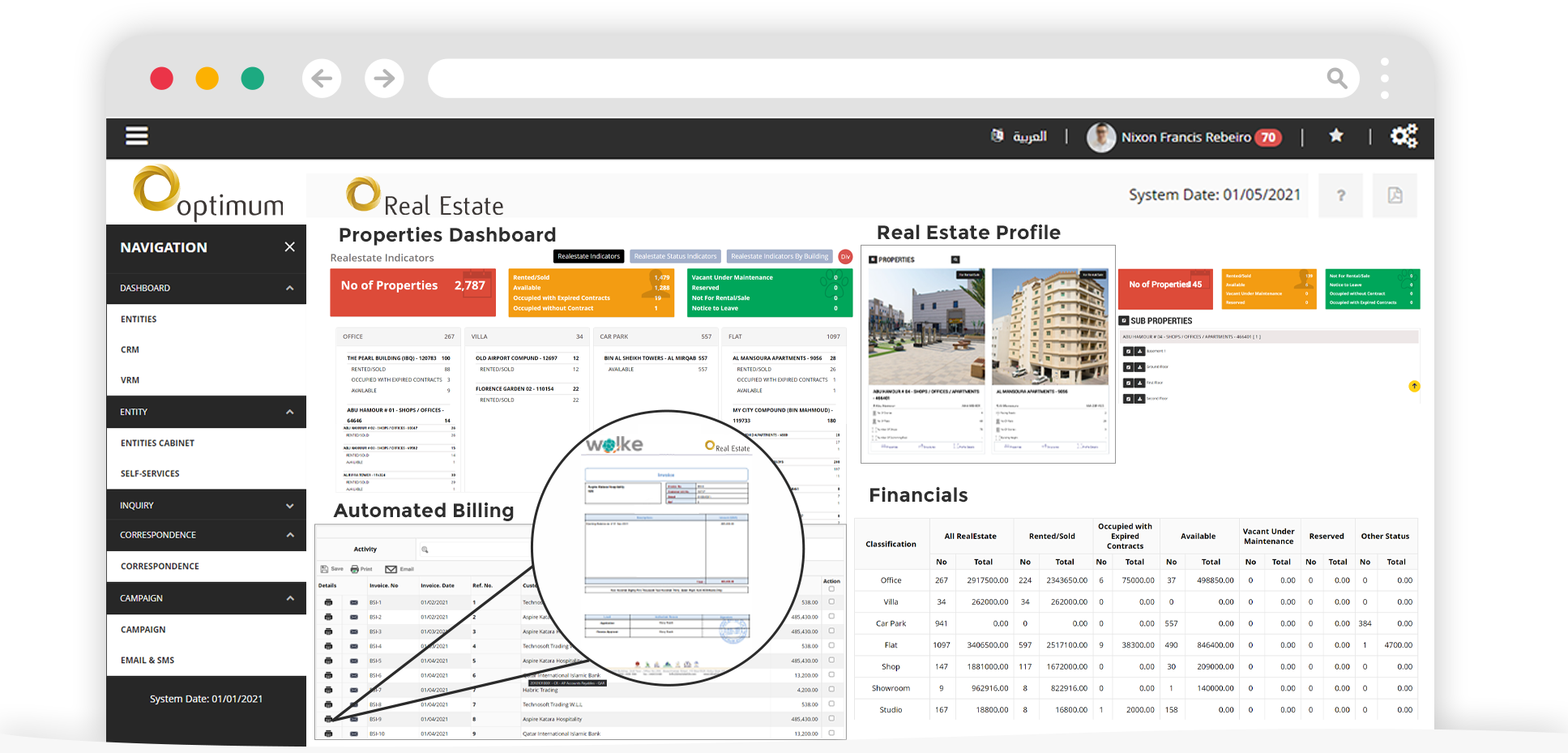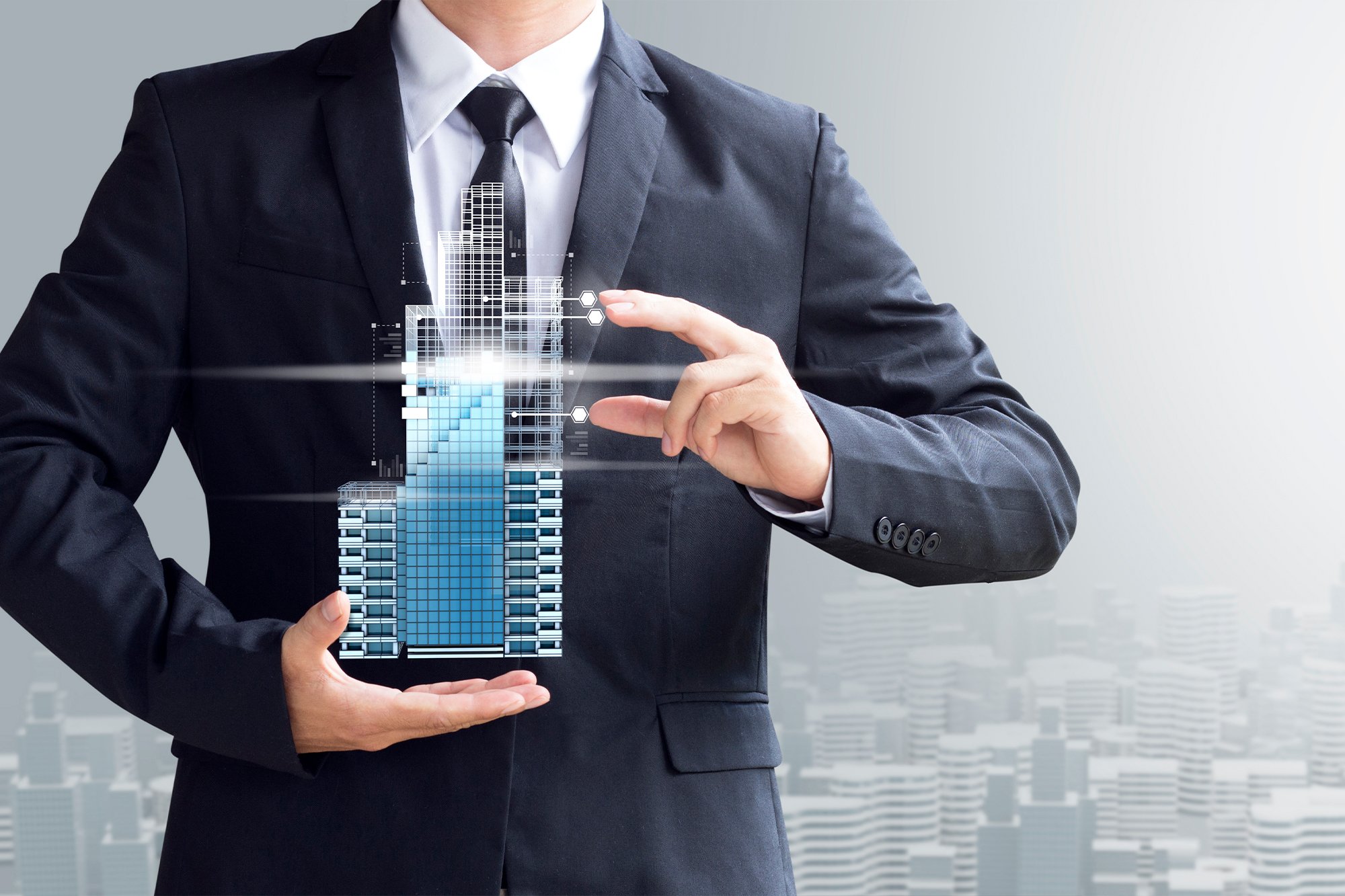 Optimum Real Estate is an integrated system covering the entire business process, whether building, land, farm etc. Real estate can be distributed and recorded in any unit of measurement. System also includes full documentary cycle of hotel real estate.
Optimum Real Estate provides a powerful Security and Workflow. Specific system and operational roles that can be defined at user or group levels. A powerful document workflow ensures a smooth flow of documents within the organization, and any number of approval levels.
Available on three platforms: browser-based Intranet/Internet and cloud computing.
Online real-time posting, resulting in online real time financial reporting.
Bilingual capability: Arabic/English, you log into the system with the language of your choice.
Extensive MIS reporting (in both languages).
Document printout option upon any task per formed.
Multi-level access to the system and powerful central security control.

Functionalities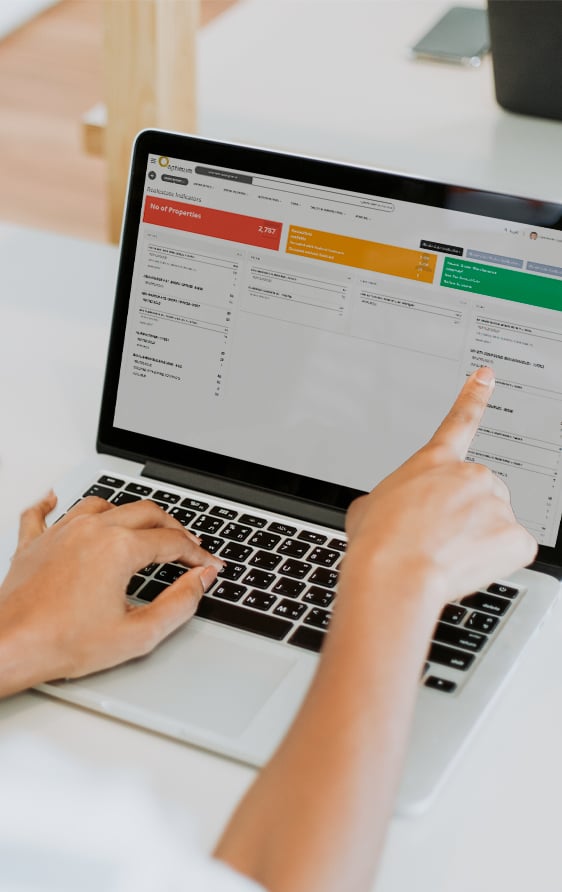 Real Estate Management
Real Estate Management covers all aspects of your real estate business. It allows you to manage properties for renting, leasing or selling with total control over financials.
It also provides multi-currency transactions to manage oversees properties. It's auto invoicing feature raises the invoices periodically based on customers payment terms.
Real Estate Management Functionalities:
Keep all Data on Real Estate, According to Various Parameters
Keep all Documentation
Complete Financial Accounting
Link Fixed Assets
Electronic Inquiries on Booking
Cancellation, Closing etc.
Vacant Real Estate (of Rooms, Shops, Land and Buildings, etc.)
Send Alerts Electronically via E-mail
Contracts Management
Contracts Management provides a host of functionalities to manage all aspects of contracting industry. The system moves through each and every stage of the contracting process starting with the creation of the contract to its execution and completion.
Contracts Management allows multiple types of contracts to be defined in system with different terms and conditions and payment cycle. It is easy to use and provides firm control over the contracting process.
Contracts Management Functionalities:
Multi-type Contracts
Payments Cycle
Contracts Amortization
Follow-up Contracts
Print Contracts
Inquiries & Reports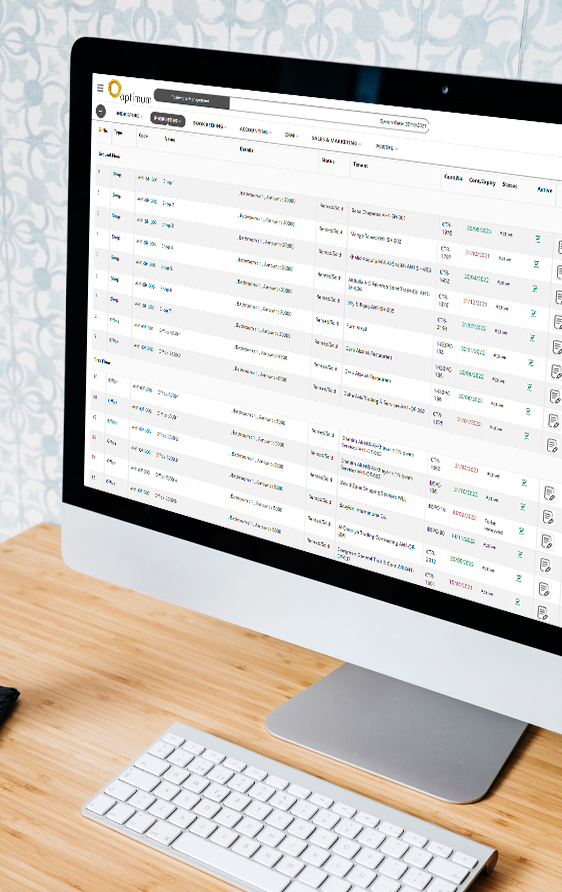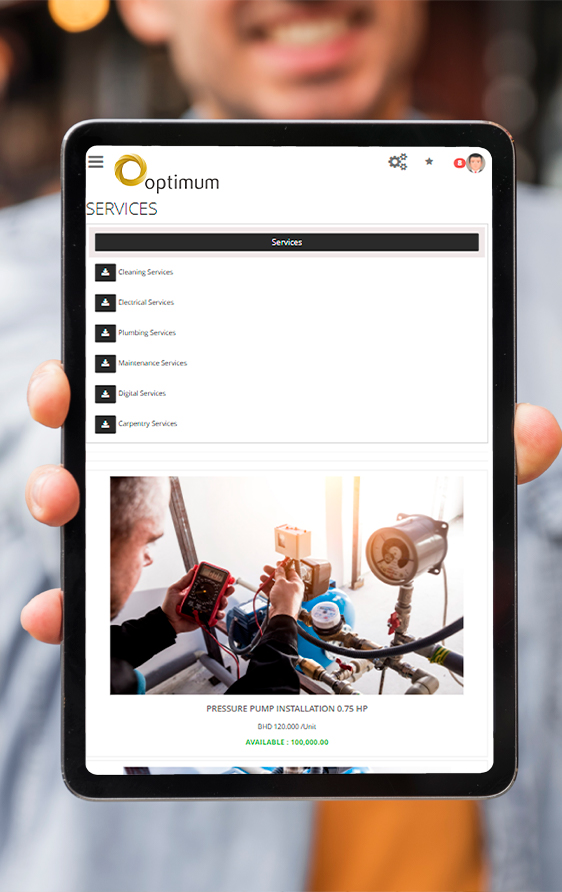 Services Management
Services Management provides customers with full services management cycle be it in any sphere.
Services Management System is easy to define service categories lets the user's setup the services and the pricing of services with minimal efforts.
Services Management Functionalities:
Multiple Types of Services Provided
Method of Calculating Fees
Define the Terms and Conditions for Each Service
Print Services Reports
Inquiries & reports
Send Alerts Electronically Via E-mail or SMS
Billing Management
Billing Management Module provides the functionality to raise all types of invoices electronically, namely, Against Delivery, General or Transactional. It has a built-in workflow process and a full limit-authorization control.
Billing Management also has functionality to record contracts with customers and raise invoices periodically as per the contract. System can also apply formulae at contract level to calculate invoice amounts based on input. The accounting entries are also posted in real-time to the General Ledger.
Billing Management Functionalities:
Raise Invoices Electronically
Raise Invoice Against Delivery
Add Invoices Manually
Apply Formulae for Amount Calculation
Cancel Invoices
Transfer Invoice to Settlement
Invoice Inquiries
Print Invoices or Send Electronically Via Email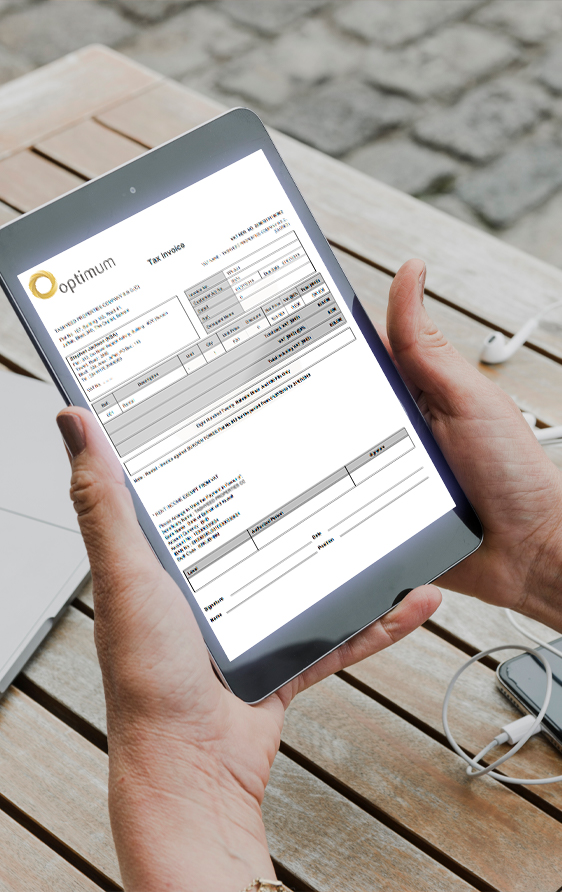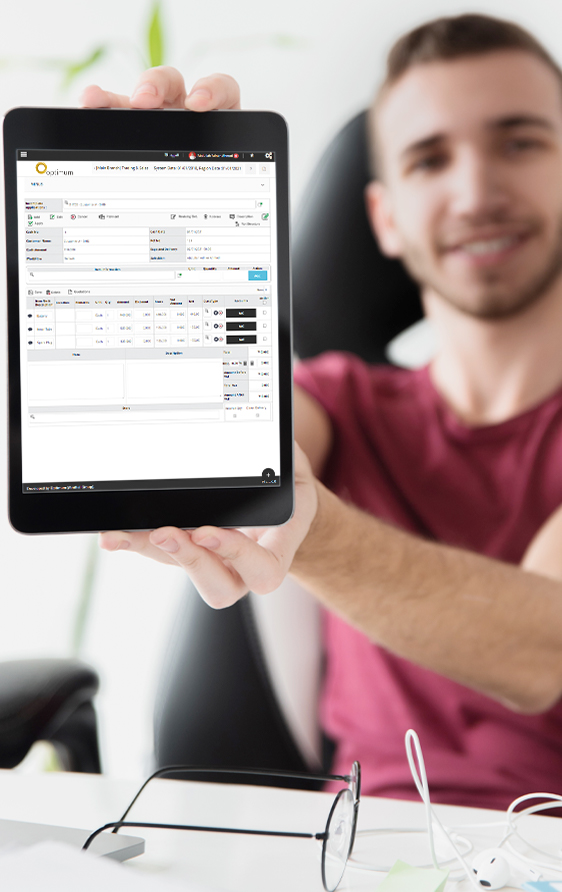 Cash Invoice Management
Cash Invoice Management is the perfect solution for raising cash memo/invoice for any on counter sales including point of sale devices. It has a built-in workflow process and a full discount limit-authorization control.
The system has a responsive interface enabling the use on type of computer device including tablet computers or mobile phones. It allows to prepare cash invoices against orders received or quotations sent. The accounting entries are also posted in real-time to the General Ledger.
Cash Invoice Management Functionalities:
Raise Cash Memo/Cash Invoice Electronically
Raise Invoice Against Order/Quotations
Add Cash Invoices Manually
Schedule Delivery
Inventory Inquiries
Cash Invoice Inquiries
Print Cash Invoices or Send Electronically Via Email
Send Alerts Electronically via E-mail
Collection Management
Collection Management provides the functionality to raise settlements/receipts electronically against invoice, against advance received, against credit note, against services or general receipts. It has a built-in workflow process and a full limit-authorization control.
Collection Management Systems also has functionality to issue settlements automatically against a payment received electronically through payment gateway or any other online transaction method. The accounting entries are also posted in real-time to the General Ledger.
Collection Management Functionalities:
Raise Receipts Electronically
Raise Receipts/Settlements Against Invoices
Raise Receipts/Settlements Against Advance Received
Raise Manual Receipts
Cancel Settlements
Settlement Inquiries
Print Settlements or Send Electronically Via Email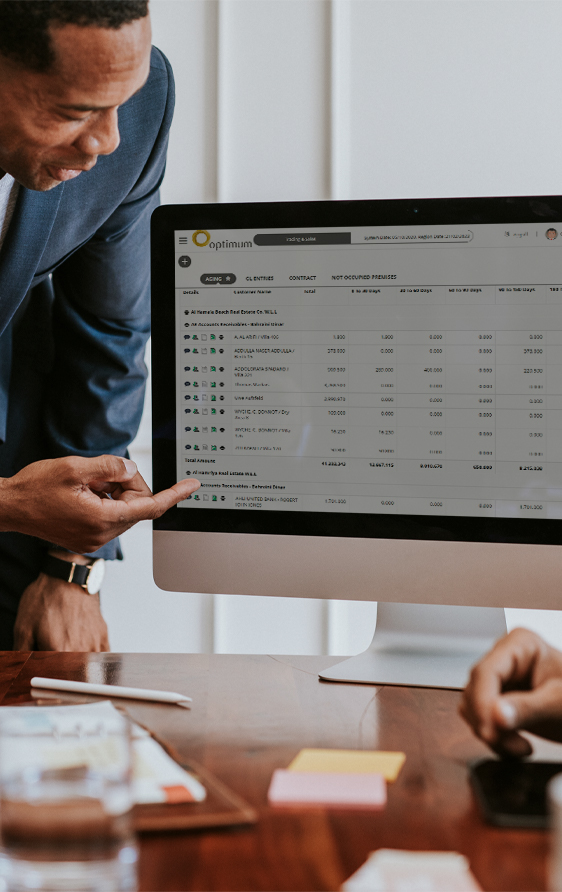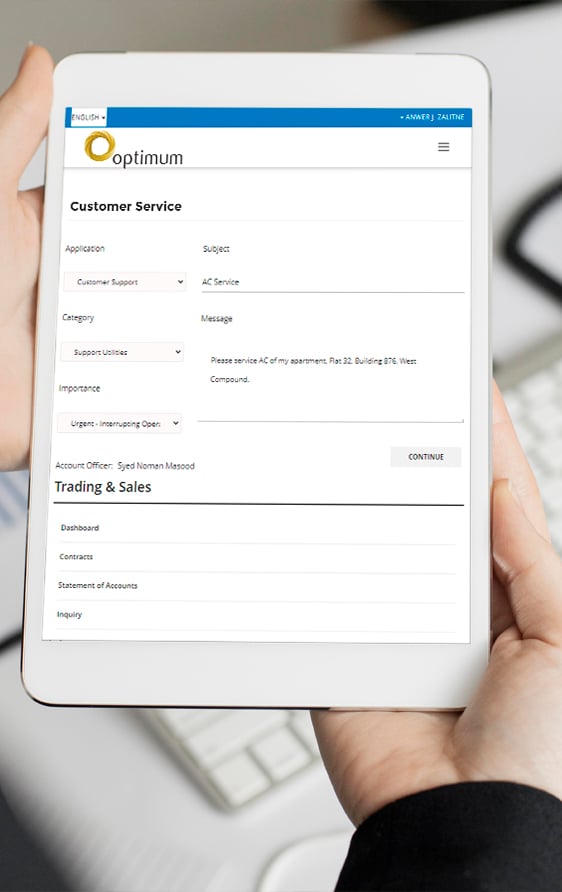 Customer Services Management
Customer Services Management includes full-fledged functionalities of customer services management that ensure prompt and efficient customer care and follow up.
With Customer Services Management, gone are the days of frustrated customers and delayed actions.
Customer Services Management Functionalities:
Customer Setup
Create a Service Request Electronically
Create a Maintenance Request Electronically
Create Inquiries Request Electronically
Print Account Statements Electronically
Inquiries About the Account Electronically
Send Alerts Electronically via E-mail


Contact Us
amthaladmin@al-amthal.com