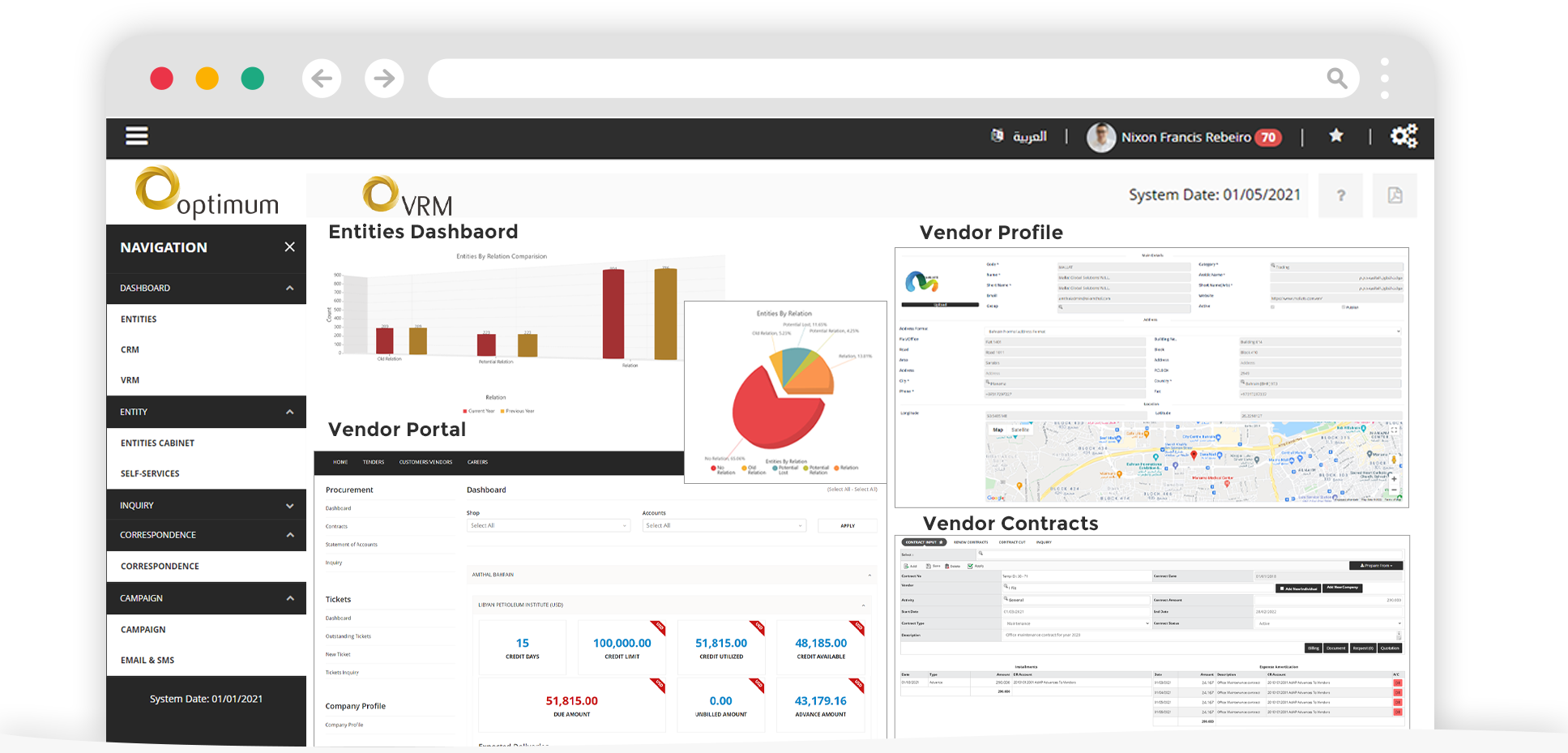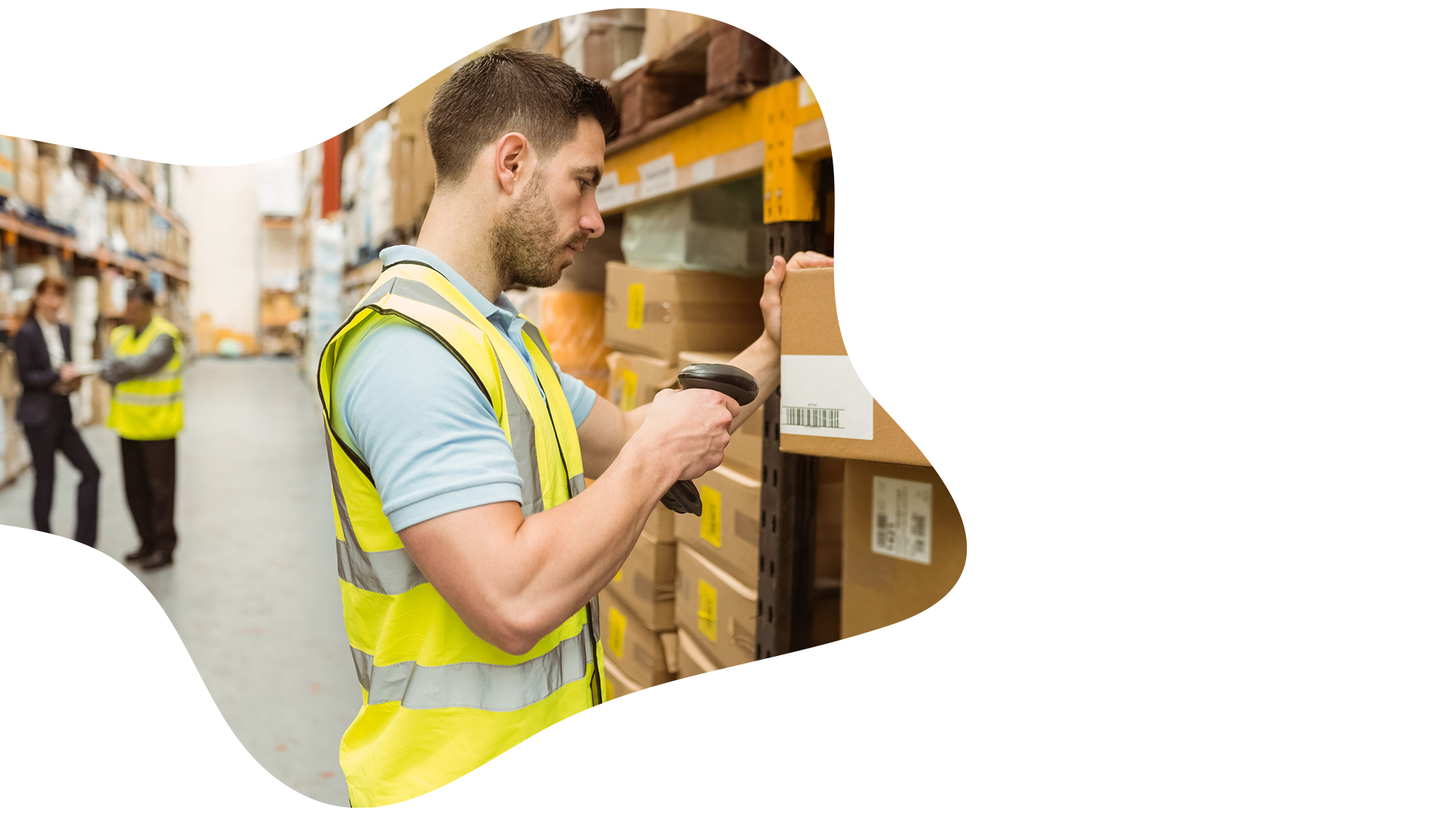 Optimum Vendor Relationship Management (VRM) provides a systematic, enterprise-wide assessment of suppliers' capabilities in view of the organizations overall business strategy, a determination of what activities to engage in with different suppliers, and planning and execution of all interactions with suppliers, in a coordinated fashion across the relationship life cycle, to maximize the value realized through those interactions.
The focus of the vendor relationship management process is to develop two-way, mutually beneficial relationships with strategic supply partners. This relationship delivers greater levels of innovation and competitive advantage than could be achieved by operating independently or through a traditional, transactional purchasing arrangement.
Available on three platforms: browser-based Intranet/Internet and cloud computing.
Online real-time posting, resulting in online real time financial reporting.
Bilingual capability: Arabic/English, you log into the system with the language of your choice.
Extensive MIS reporting (in both languages).
Document printout option upon any task per formed.
Multi-level access to the system and powerful central security control.

Functionalities

Vendor Profile
Vendor Profile provides complete vendor details including the vendor legal information, address, location, related documents and relationship to your organziation.
Vendor Profile Functionalities:
Vendor File
Vendor Address
Vendor Documents
Vendor Relationship
Marketing Automation
Marketing Automation Module as the name suggests automates your entire marketing department and related activities. Users can define complete marketing campaigns electronically and execute it using preset schedules. The corporate website can also be managed.
Marketing Automation has a built-in functionality of bulk e-mails and messaging which can be scheduled to be sent automatically to all or set of customers. A comprehensive database of customers or potential customers can be managed in the system.
Marketing Automation Module Functionalities:
Correspondence Management
Campaigns Management
Website Management
Customer Database Management


Vendor Pricing
allows you to save pricing provided by vendors at item level for each vendor. This means that you can call the pricing provided by vendors in the past while deciding to place new order.
Vendor Pricing Functionalities:
Vendor Price List
Vendor Item Pricing
Multiple Pricing for Items
Service Pricing
Vendor Portal
Vendor Portal acts as the gateway for vendors to access your procrement needs and services. Each vendor would have a login to view or submit quotations against tenders or requests, receive purchase orders, upload invoices and communicate with purchasing authority.
Vendor Portal Functionalities:
Vendor Profile
View Tenders / Purchase Requests
Submit Quotations
Get Purchase Orders
Submit Invoices
Dashboard
Communication
Statement of Account



Contact Us
amthaladmin@al-amthal.com